Calamity Relief
LIFE Charitable Trust has always reached out to the needy for calamity relief works. We are highly dedicated and committed to offer expeditious arrangements for restoring the natural disaster driven areas.
In the event of a natural catastrophe, LIFE Charitable Trust works collaboratively and closely with the other organizations in order to lend a helping hand to the sufferers. We are primarily focused on attending the immediate needs of people and provide medical relief, safe drinking water, sanitation, food, etc.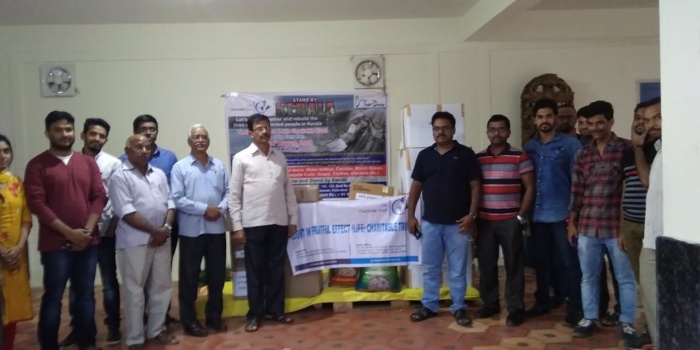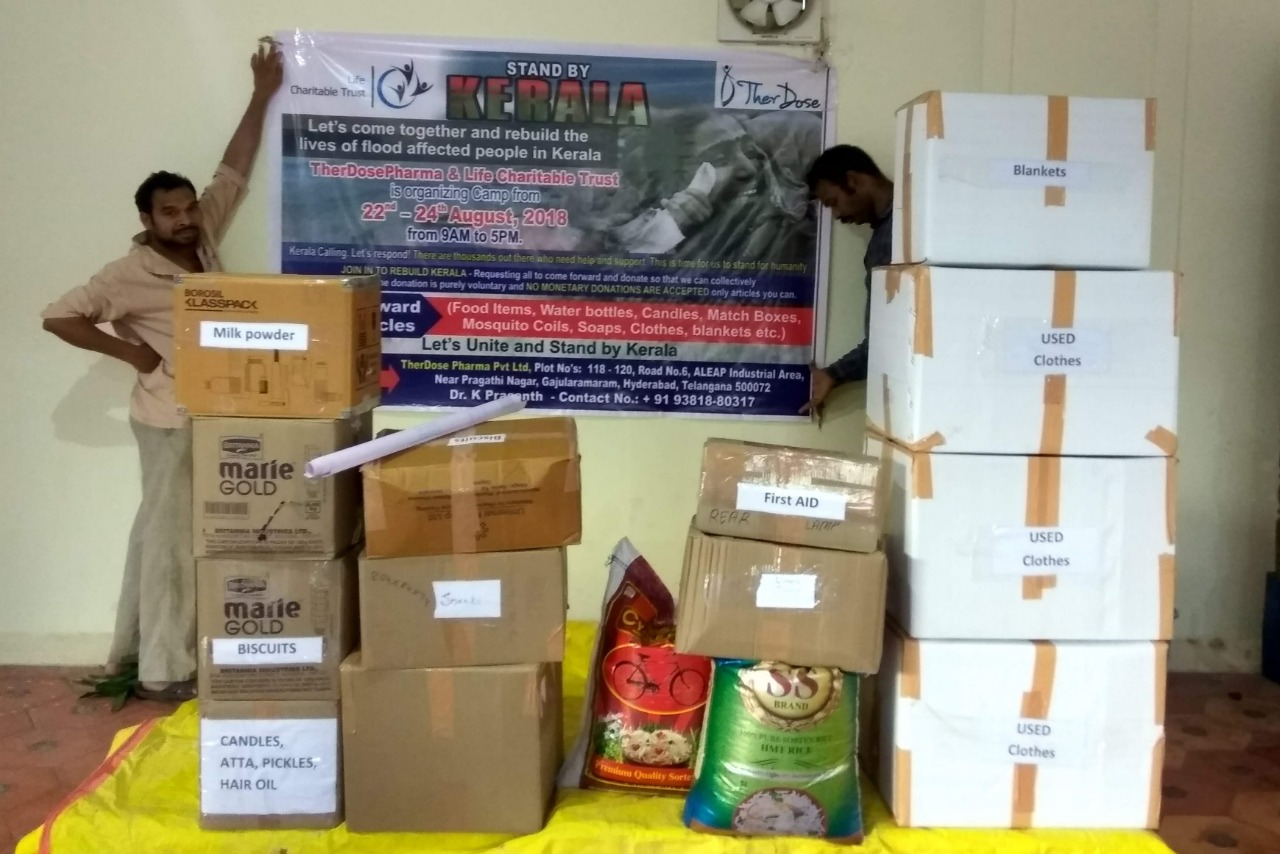 About Our Relief Work in Kerala
The terrible nature's fury in the 'land of Gods' caused massive destruction to the infrastructure and life in Kerala. Hundreds if not thousands of buildings (huts/residential houses), villages, including residential houses/ huts and shops were submerged by the calamity. People lost their houses, valuables, clothes, and just everything they had in the name of livelihood.
Here is how LIFE helped the victims in this tough time.
Medical Aid
LIFE Charitable Trust offers offered appropriate medical aid for people suffering in the flood affected areas of the state. In order to ensure the best help, we teamed up with the health experts who were there to conduct camps and offer medical support.
During the camps, we discovered that people there were mainly suffering from chronic obstructive pulmonary disease, diabetes, hypertension, and other non-communicable diseases. The condition of most of the people had worsened due to unavailability of the needed health care or inaccessibility to health care centers during the calamity. However LIFE strived hard to provide the best possible medical aid and prevent further epidemics.
Food Supplies
Supplies in the form ready to eat food and dry were distributed by our trust during the calamity in the area. Our volunteers also took part in various rescue activities and distributed packaged foods to the people.
Distributed Rescue Materials
Our relief operations also involved distribution of sanitation materials, clothes, toiletries, basic medicines and grocery across the state. We divided our teams district-wise in order to coordinate the relief activities and offer support to all the affected areas. LIFE also transported the collected materials to the relief camps, while the rest materials were distributed to the households located in the areas that were under the state of calamity.
LIFE Charitable Trust needs your support to help the people during such times of crises. We carry relied work from time to time in the calamity affected areas of the country.